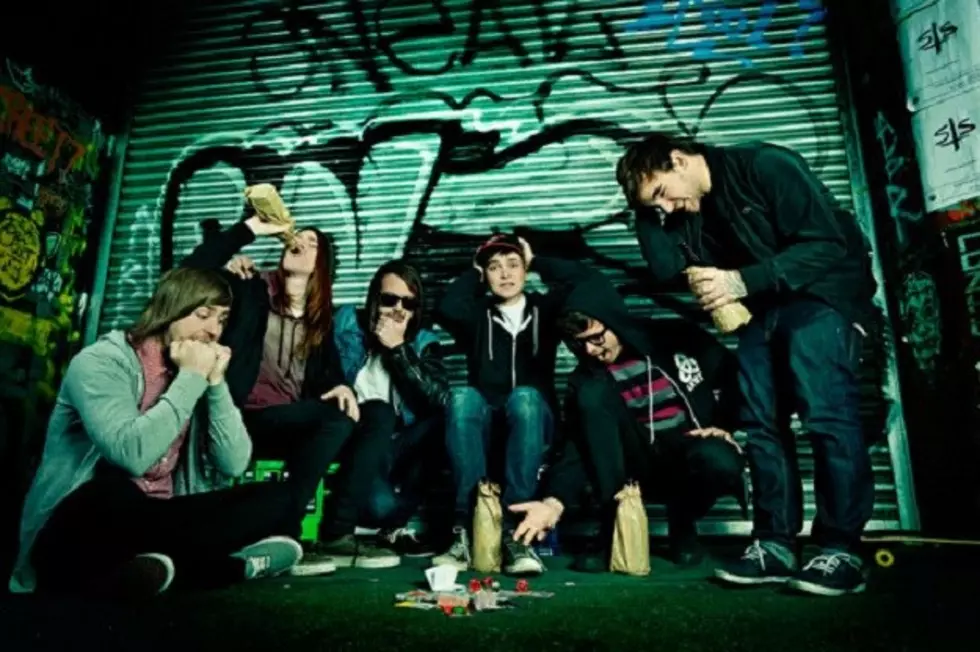 The Amity Affliction are No. 1 on the ARIA Sales Charts
Congrats are in order for The Amity Affliction! The band's Roadrunner debut Chasing Ghosts landed at No. 1 on the ARIA sales charts in their native Australia. Achieving chart-topping status on its home turf is a massive feat for the band.
But they don't plan to stop there.
Chasing Ghosts will drop on October 2 in the U.S. The band will hit American shores in October for the AP Tour with Miss May I, bringing their brand of melodic metal bluster to stages across the country. The tour launches October 16.
The Amity Affliction were chosen as one of AP's 100 Bands You Need to Know About in 2012, and will be featured on an upcoming cover of the mag. You'll see them in spreads in Revolver, Rebel Ink and more in the coming months.
Watch the video for "Chasing Ghosts" below.