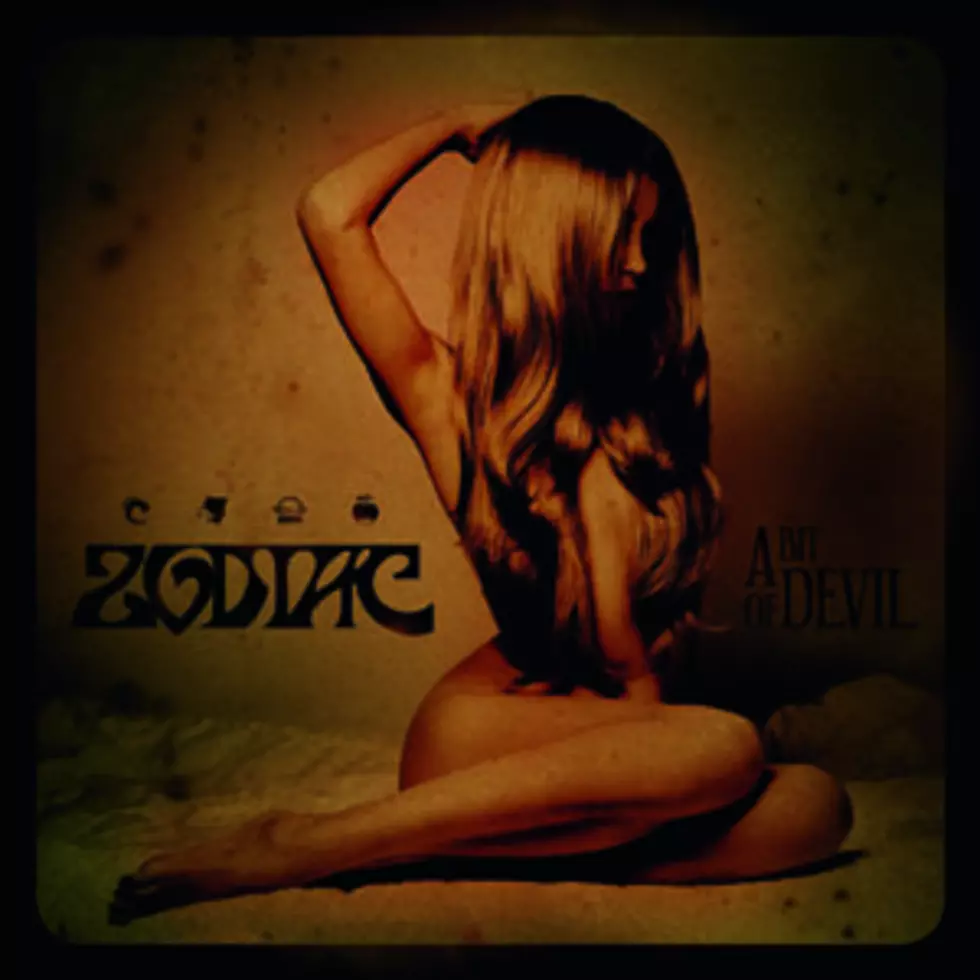 Zodiac Announce Release Date + Details for Upcoming Album
Prosthetic Records
'A Bit of Devil,' the acclaimed debut album by German heavy blues/classic rock quartet Zodiac, will be released in North America by Prosthetic Records on Oct. 22. The 84-minute deluxe digital version of the album will include all five songs from the band's self-released EP as bonus tracks, while all versions of the album will include the previously unreleased instrumental bonus track "Dying Done."
You can pre-order the album now on the Prosthetic webshop here. Zodiac, which was formed by Long Distance Calling drummer Janosch Rathmer and guitar wizard Nick van Delft, originated in 2010 after Rathmer and van Delft joined forces with Rocketchief members Stephen Gall (guitars) and Robert Kahr (bass/organ) to create the unique blues-driven, classic rock-inspired sound that is Zodiac.
The four musicians combine extensive experience in the game with a common will to create interesting music. You can hear the influences of the classics: Zeppelin, Sabbath, Thin Lizzy and Maiden, just to name a few. Zodiac's first EP received outstanding feedback, including being named "Demo of the Month" in Germany's Rock Hard magazine. The band have also been hailed by Classic Rock magazine as a "serious candidate for the title 'Newcomer of the Year.'"
Recently, Zodiac has been seen sharing the stages with like-minded acts such as Graveyard and Church of Misery; they'll continue to tour in and around their native country in the coming weeks, including a performance alongside Pentagram and Trouble offshoot The Skull at the Hammer of Doom festival.
Full dates are listed below:
10/27 Huckelhoven, Germany - Halloween Smash Fest
10/28 Koln, Germany - Underground
11/9 Oberentfelden, Switzerland - Borom Pom Pom
11/10 Wurzburg, Germany - Hammer Of Doom Festival
11/16 Munster, Germany - Sputnikhalle
The complete track listings are as follows:
'A Bit of Devil' CD and standard digital album:
1. A Bit of Devil
2. Carnival
3. Blue Jean Blues (ZZ Top cover)
4. Horrorvision
5. Assembly Line
6. Thunder
7. Diamond Shoes
8. Coming Home
9. Dying Done (previously unreleased bonus track)
'A Bit of Devil' deluxe digital album:
1. A Bit of Devil
2. Carnival
3. Blue Jean Blues (ZZ Top cover)
4. Horrorvision
5. Assembly Line
6. Thunder
7. Diamond Shoes
8. Coming Home
9. Dying Done (previously unreleased bonus track)
10. Drown (EP version)
11. Upon The Stone (EP version)
12. Be Careful What You Wish For (EP version)
13. Assembly Line (EP version)
14. Failure (EP version)